About No Ink Printing TM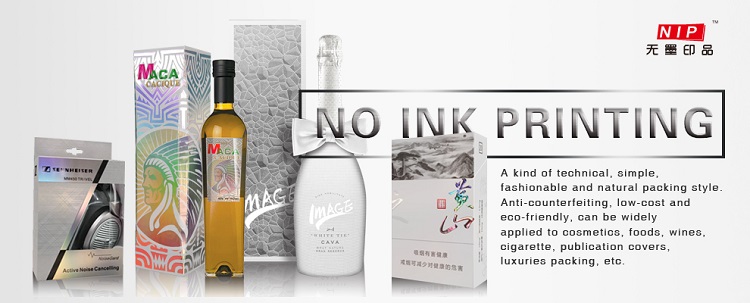 ░ Once ░
Mr. Bi Sheng (Song Dynasty) had invented Movable Type Printing which lasted for thousands of years, and became one of Four Great Inventions by CHINA.

░ Nowadays ░
Advancement of science and technology have brought ink printing tech to such a high level. When we are surrounded by various kinds of colorful printings and bright packaging, do you feel the increasing cost of printing industry, visual fatigues, environmental contamination and damage caused by chemical inks and dissolvent, our health issues as a result of volatile organic compounds(VOC) from the printing products, and overflow of fake printings?
Are you looking forward to have a simple, eco-friendly, anti-counterfeiting, low cost but also fashionable, unique and full of hi-tech feeling printing and packing?
No Ink Printing TM have made it possible.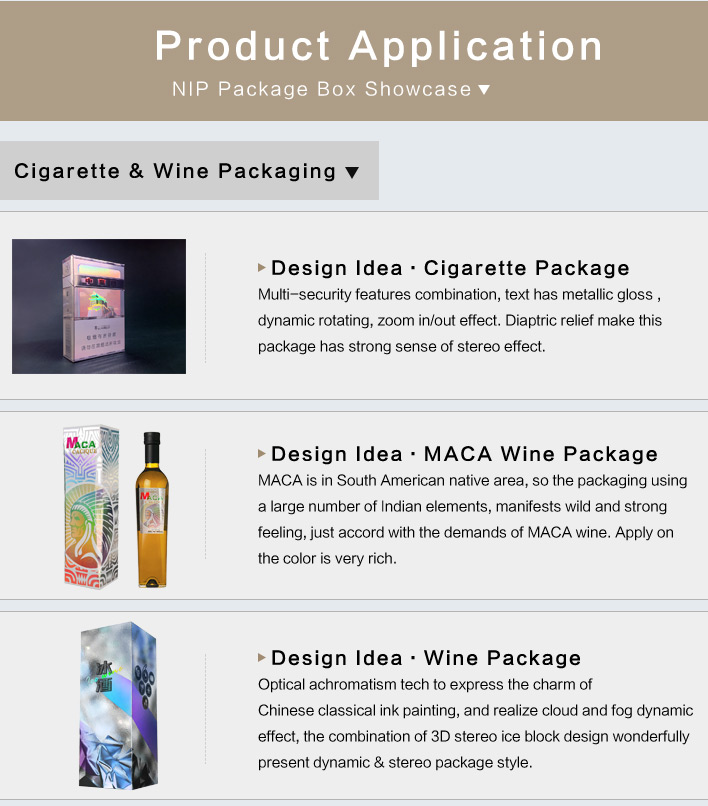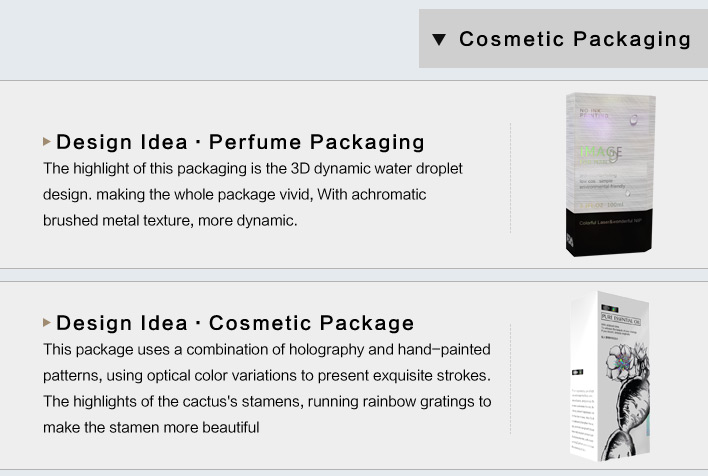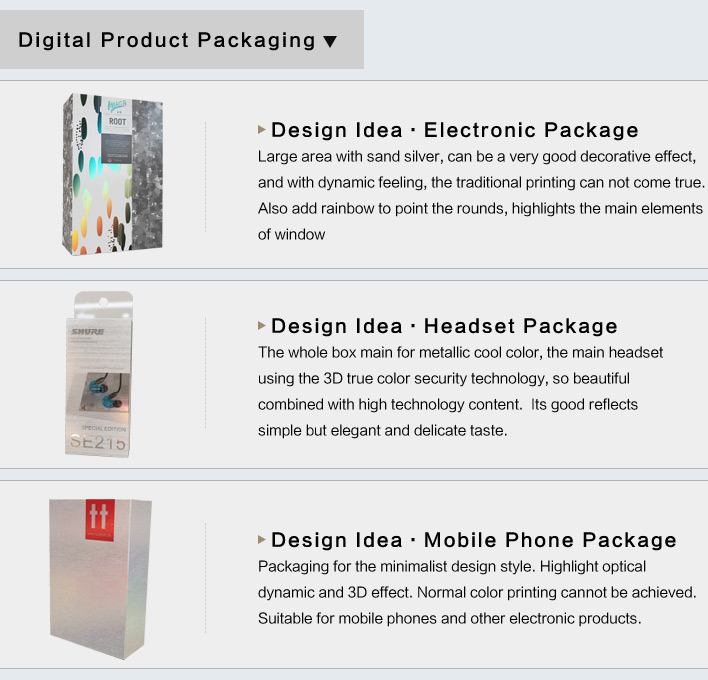 No Ink Printing TM Can print brilliant colors without ink?

Nothing is impossible with technology, using laser engraving & optical hologram tech to form Micro-NANO structure on the surface of printing products, and thus produce light refraction, diffraction, reflection, Scattering, and so on optical colors phenomenon. It can not only show words, images, and also can simulate natural grains, express dynamic and 3D images which endows real lift to the printing products.
No Ink Printing TM Features and Characters
☆ A kind of technical, simple, fashionable, and natural packing style
☆ Lower cost: don't need giant printing machines and complex production process.
☆ Anti-counterfeiting: Complicated micro structure makes it more difficult to copy.
☆ Super high resolution, can show NANO size words.
☆ Changeable colors and dynamic words and image information
☆ Hidden 3D image.
No ink printing is neither a turnover or revolution of printing industry , nor produce a kind of printing and packaging. Its for expressing a kind of easy, simple attitude towards our life, advocate eco-friendly and low carbon society responsibility, and leading to hi-tech, fashion, healthy and security printing & packaging trend.
——————【More NIP Hologram Products Demonstration】——————
NIP are widely used for varities of package products, such as brand protection hologram sticker, high precision security thread, Certificate & National IDs Hologram Overlay, etc security hologram products.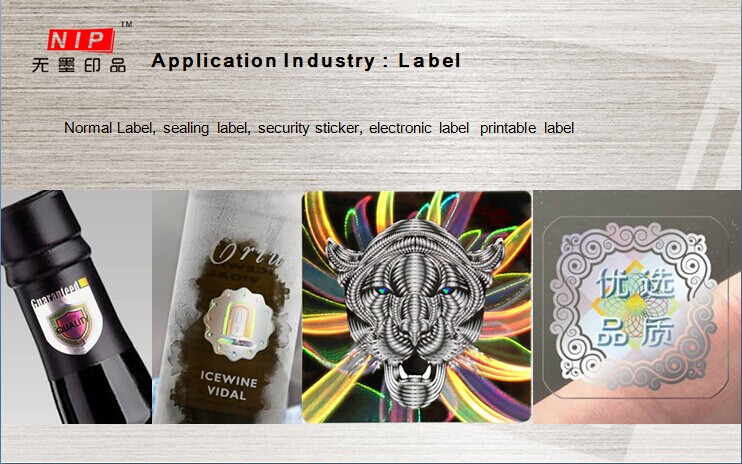 (NIP Hologram Sticker Application Demonstraction)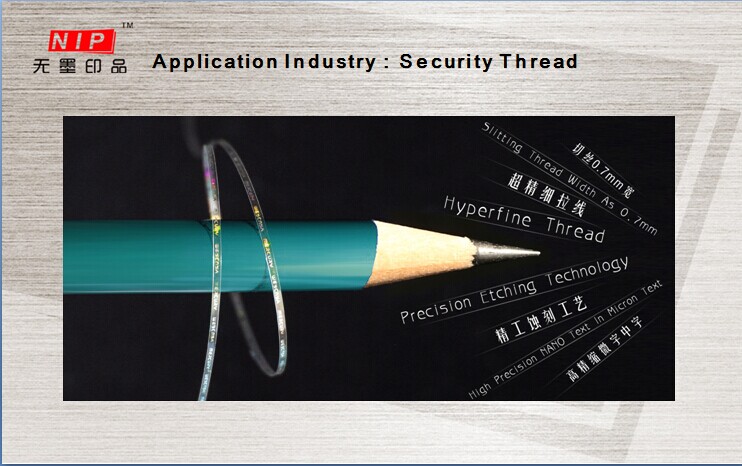 (NIP Security Thread Demonstraction)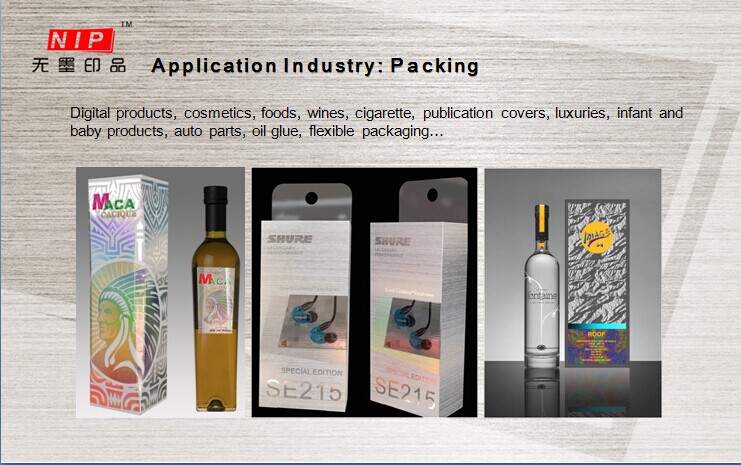 (NIP Hologram Package Boxes Demonstraction)
Micro-nano Texture TM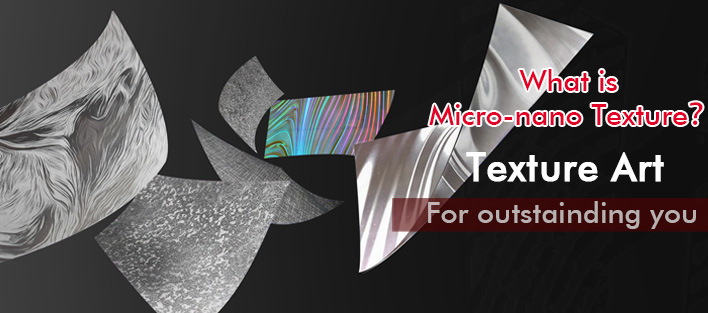 Micro-nano texture also known as Optical texture , skin texture, structure texture & micro structure texture.
Process Characteristics
  Using micro machining technologies make specific surface grating structure with laser carving, security hologram technology, E-beam, ultra precision CNC machining, electro-chemical etc. So that make light refraction, diffraction, scattering and other optical appearance. Using gray shading and color changes to emulate of plant, mineral, biology, fabric, nature, science, abstract art.
Such as: stainless steel drawing line, carbon fiber structure pattern, water ripples, braid, bark and other plant grain, marble, landscape clouds, pillar and rainbow.
People see these visual surface, which is grating decorative grain. This surface decoration products create a new surface decoration visual experience.
Micro-nano Texture TM Adaptability of materials
☆ Metal, plastic sheets, sheets
☆ Paper, cloth, leather
☆ Glass, ceramics, building materials
☆ Injection molded products
Micro-nano Texture TM Application
"Micro-nano Texture" is used in automotive, home appliances, digital products, decorative building materials composite surface coating, also be used for lamination or transfer on footwear, luggage leather, cloth, paper, which can produce fantastic effect with dynamic, three-dimensional, light and shade swap.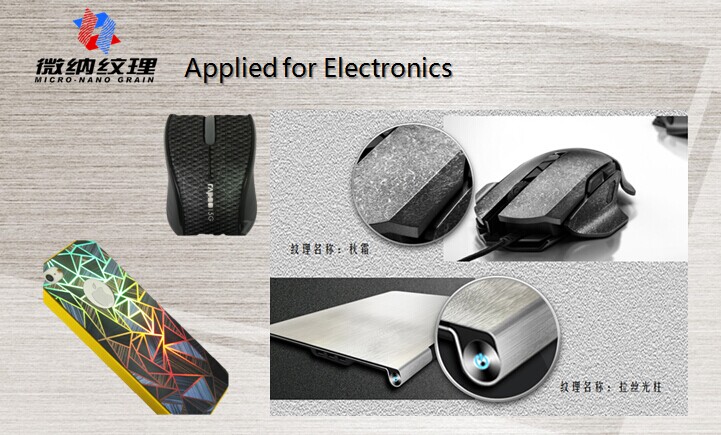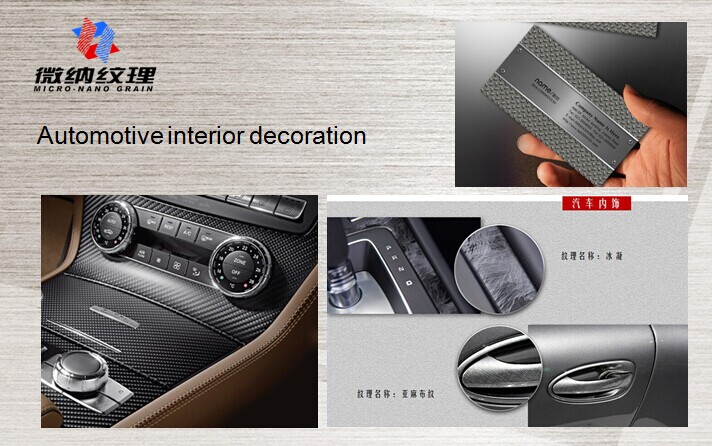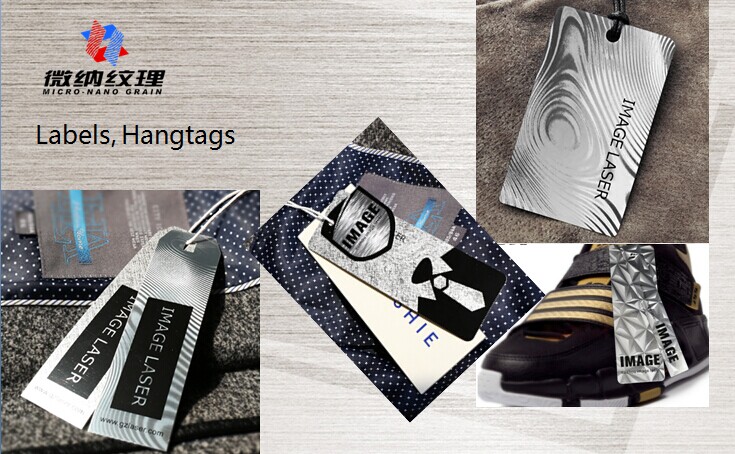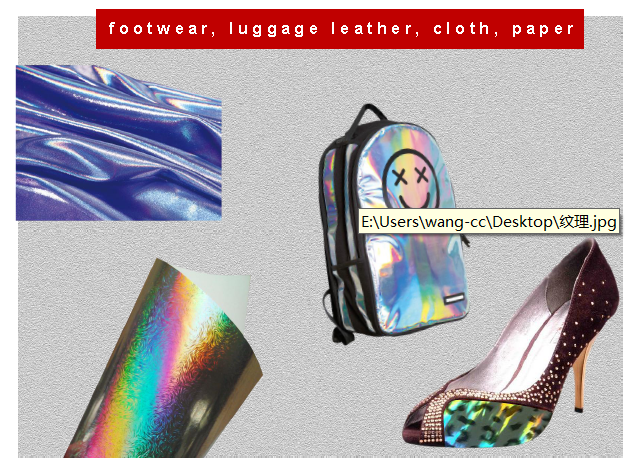 More Optical Texture Design
---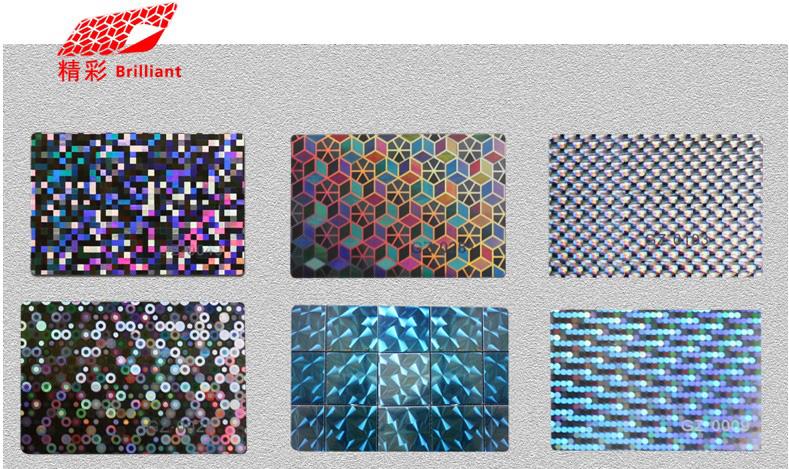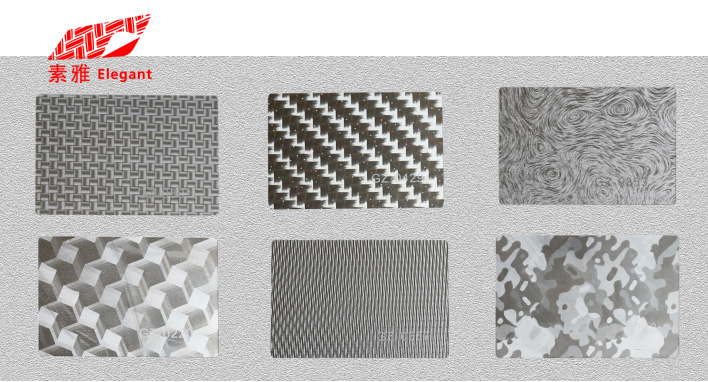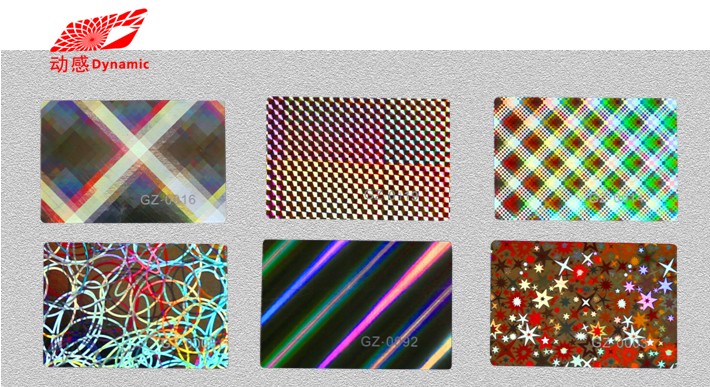 e identification QR Code Hologram Sticker???
Can it be used to trace goods by scanning the code, or make customized label and unique code by combination with digital printing.
e identification is a informationalized security hologram sticker which integrates products origins, advertising and marketing through internet, at the same time, perfectly combining security hologram technology with QR Code system.
  》Why use it ?
  e identification is an excellent media of product marketing & advertising. Suzhou Image Laser Tech build a seamless connection between hologram label and QR Code. Just need to paste e identification to outer packaging of products directly, Customers can fast identify product authenticity through QR Code scanning. Meanwhile, they can participate in a series of promotional activities organized by original manufacturers. And manufacturers also achieve their aim of product & brand advertising.
Nowadays, Varieties of similar fake products hits the market, consumers have trouble in identifying product authority when enterprise go on sales promotion. No matter for clients or suppliers, it undoubtedly create a huge confusion. How to stop fake products, protect own brand from invasion, Standardize the market sales management, with such a goal, Suzhou Image Laser create e identification hologram QR Code sticker to solve this worries of consumers and manufactures.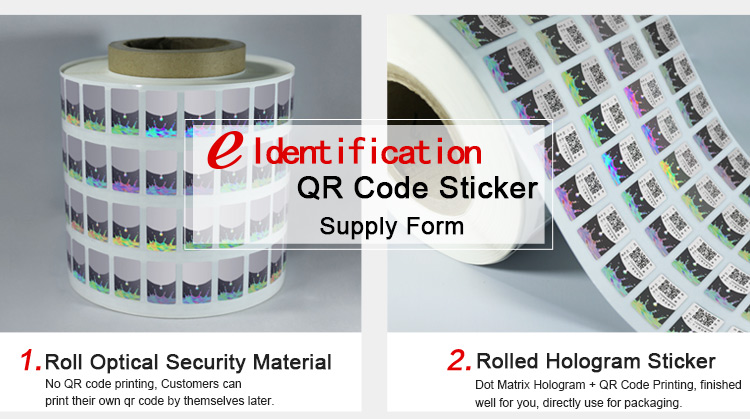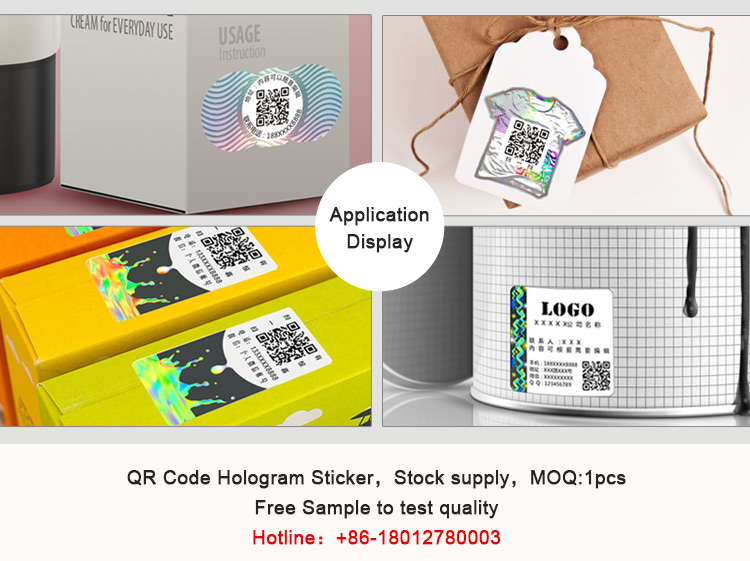 If you are interested in our more custom hologram sticker products, welcome to visit our【English Website】,or visit【Alibaba Website】product page. Some urgent issues, please call our hotline:+86-18012780003.
Suzhou Image Laser Welcome your visit any time!