Hi, guys, how are you? Welcome to The Story of Suzhou Image Design Department-----Episode two. Glad to see everyone again.

What is design? Design a brochure, name card, leaflet? (There are more that you may don't know about design) . In Suzhou Image, design team are frontline force, They not only design the size, shape, layout but also suit the security hologram features in customers' logo, which achieve higher security and aesthetic appearance.
Here are some new works from our design team.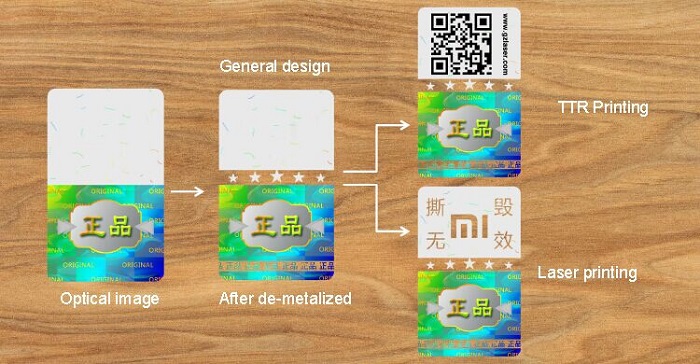 The Design Idea of this hologram sticker comes from products seal application. It adopts embedded optical security thread which composed of fine text, dynamic guilloche, diffraction relief, Hidden Text, Pixel etching, etc multi-security features. And QR Code, personalized information & laser etching for later process. This QR Code sticker is a perfect combination of QR Code and customized security futures.
If you want to know more custom hologram stickers products, please visit our hologram sticker product list
Our design department mainly provide personalized design & self research and develop projects.
At present, our Products have got more than 20 patent certificates, like anti-counterfeit Sticker & Micro-nano optical diffraction security thread. Our design team won Sun Cup Asia Label Awards. Meanwhile Suzhou Image won "Blue Shield" Market Development Awards in security industry.

See you next time!
Any sample & questions, welcom to contact us.

JACK




(sales manager)

Suzhou Image Laser Technology Co., Ltd

ADD: Building F, No. 28, Xingzhong Road, Wuzhong District, Suzhou City,

Jiangsu Province, China
MOB(WhatsApp): +86 18012780003

SKYPE: image_hologram

Wechat: 86 18012780003
MAIL: sales at gzlaser dot com