Holographic Security Thread Help Secure Your Brands
Holographic security thread offers the most effective protection for brand apparel. They are widely used in woven label of garment products to help determine the authenticity.
Because of complex security features, To a large extent, it help brand owners combat fake products, protect the profit of customers & manufacturers.

Hologram Security Thread, Holographic Yarn

What is the security thread colors?

Silver, gold & transparent color, both are available.
In order to add security, we can help you design de-mentalized hologram which help eliminate that you don't want to appear and keep the part what you want.
Images for those security threads.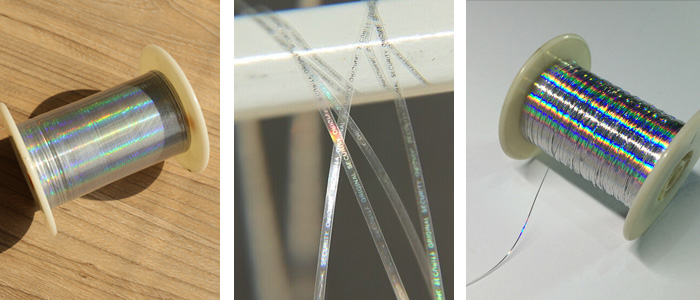 How does security thread work?
First, Dynamic holographic image, easy to authenticate for the public

Second, Cut from 0.7mm to 1mm via special slitting machine, it's very hard for counterfeiters to reach this precision index.
Third, We can embed unique logo & graphics to these holographic yarns, combinations of sophisticated hologram technologies, increase barriers to forge.
If you want to know more, please visit our article : our holographic thread is commonly knitted into woven label for brand protection and decoration.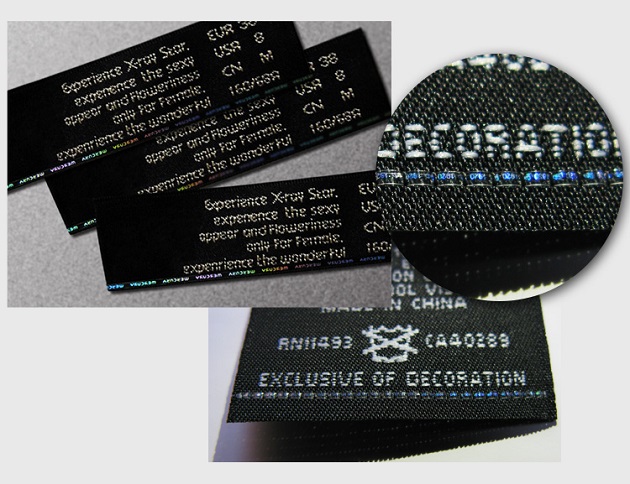 Video Demo Of Hologram Thread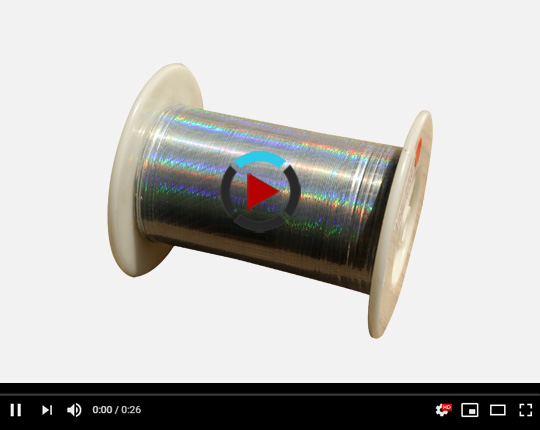 Three Features to Increase Security
§ Overt security features that is easy to recognize by naked eyes
§ Covert security features that view by special tools & angles
Such as Holographic Grating , UV Ink & Micro text.
§ Forensic features that require specialized technicians to verify
§ Meanwhile these holograms can combine with de-metalized processing to raise their visual effect and security.
Product Range Demo of Hologram Security Thread
---
Holographic Security Thread, 0.7MM*2000M, Silver Metalized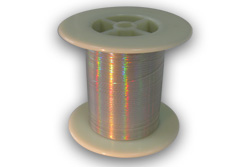 Silver hologram with customized design
Dynamic holographic image providing quick and easy authentication for the public

---
Branded Holographic Yarns, own logo & text, silver metalized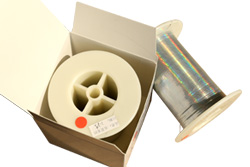 Slitting thread width as 0.7mm, 0.8mm, 0.1mm

Knitted into garment as woven label
No fading under 100° boiling water

---
High Precision Security Thread, Anti-counterfeit, 1MM*2000M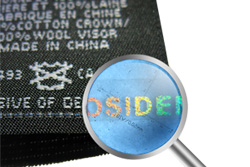 High precision nano text in micro text
higher lelvel protection
De-metalized text will be seen under 80X manifyer glass

---
Hologram Thread for Woven Label, 0.8MM*2000M, Silver Metalized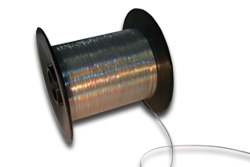 High temperature resistant
No fading under 100° boiling water when you wash it by a washing machine.
---
Holographic Yarn, knitted into woven label, 30micron PET, Silver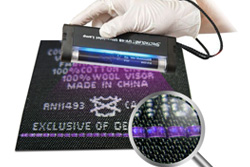 Specification: 0.7MM*2000M
Pattern: Your Logo
Optical techs: High quality de-metalized, flip-flop, micro text, etc

Application: Woven label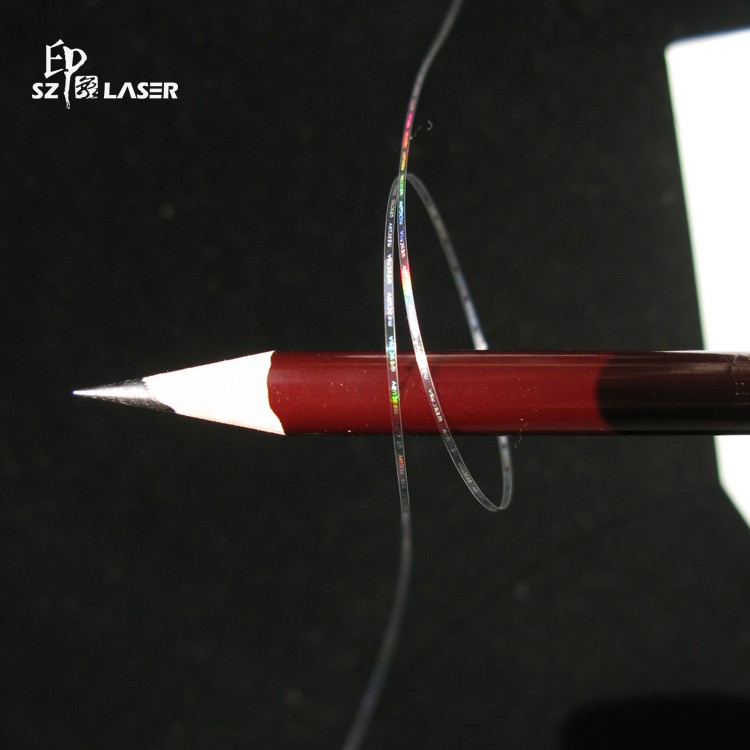 ---
Free Samples
we are glad to send our samples to you. And samples for free. Our company is ISO 9001:2015 certified, strict quality control system to ensure every holograhic yarn product delivered to our customer is qualified.

How to get a quote?
If you are interested in our thread, please kindly inform us more details being as follows:
| | | | | |
| --- | --- | --- | --- | --- |
| Material | Color | Size | Quantity | Artwork |
| Yes | Yes | Yes | Yes | Yes |
---

For more holgoram threads questions, welcome to contact us!


Jack Zhang
Sales Director
Mobile/Whats App/: +86-18012780003
Email: sales@gzlaser.com