With the rapid development of digital printing and computer technology, more and more fake products are flooding the market in recent years. Ranging from food, healthcare, electronic, to brand products, like apparel & cosmetic, to automotive spare parts and pharmaceuticals. Advanced & powerful security hologram solution is the best choice against counterfeit products in the market. They can protect your commercial brand from forgery. This is exactly what Suzhou Image Laser are good at.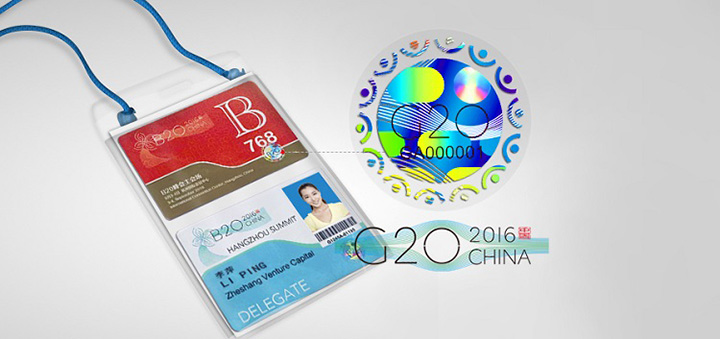 (Hologram Sticker Design for G20 Goverment Projects )
Over the last decades, our company still specialized in R & D of high security hologram technology. Have worked with many brands, such as BOSIDENG, DELL, SAMSUNG, HP, etc. Trusted in lots of government projects, inculding 2008 Beijing Olympic Games, 2018 Pyeongchang Winter Olympics, 2018 G20 Summit and National ID Card, Certificate & Travel Documents projects.