Security Hologram Stickers Help Authenticate Fake Products
Security hologram stickers are an effective way to distinguish whether the product is genuine. They can help customers easy to identity fake products, and protect customers' benefits.

Commonly speaking, It is almost impossible for customers to identity whether a product is an original one. However, the application of holographic labels make it more easy, sometimes, just requires naked eye.
How are security hologram labels made?
Security hologram labels are produced by advanced dot matrix hologram machine to get a hologram master origination. Which is the core for producing high end hologram technologies, for example 3D effect, dynamic, micro text and so on. All these features come from the hologram master.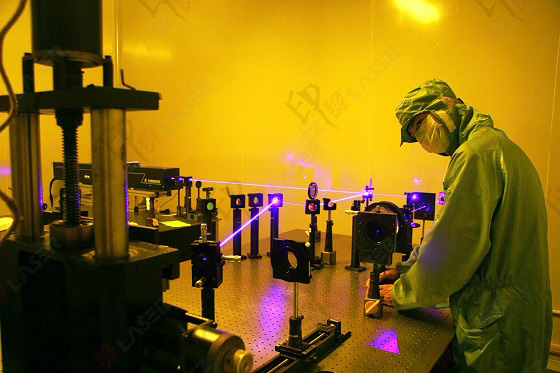 Hologram master is impossible to counterfeit due to sophisticate hologram, it's very safe for brand owners. Our company promises that protect each customer's intellectual property.
we don't duplicate any existing hologram or make any fake certificates & IDs.
The benefits of using holographic security stickers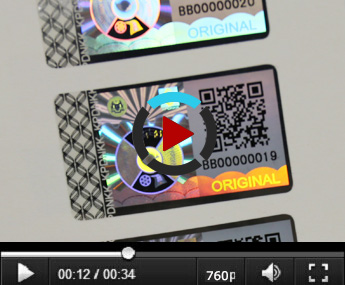 Anti-fake, holographic security stickers are made by state of the art technology, which is very hard to duplicate. At the same time, our company offer custom service, we can provide customized security solution with your company details, such as logo, website, QR code, etc.
Apart from anti-counterfeiting, These custom security hologram stickers have many other benefits. They can present attractive hologram colors when you move it around. A product carried this hologram sticker is more outstanding in comparison with peers.
Enhance Brand awareness, people authenticate the genuineness of a product by looking at the sticker and soon identify the brand itself.
5 tips to fi

nd a reliable hologram sticker manufactur

er
Here are a few points help you choose a reliable hologram sticker manufacturer.
First, you had better check authenticity and credibility of the company, it should be a properly registered company with good credibility. Such as business license, qualification, awards certification. Try to best to know more about their production and R& D capacity.
Second, Check design & innovation capacity, Whether provide fully custom hologram labels solution for customers or not. That's very important, it represent the production capacity of a company .
3) Do they join in IHMA membership, which is a non-profit organization made of over 100 of the world's leading hologram enterprises . These companies represent the top tier of security hologram manufactures.
4) Visit factory. Of course, you can use the most direct method-visit their factory.
5) Successful case, for example, Do they ever cooperate with any major projects & brands?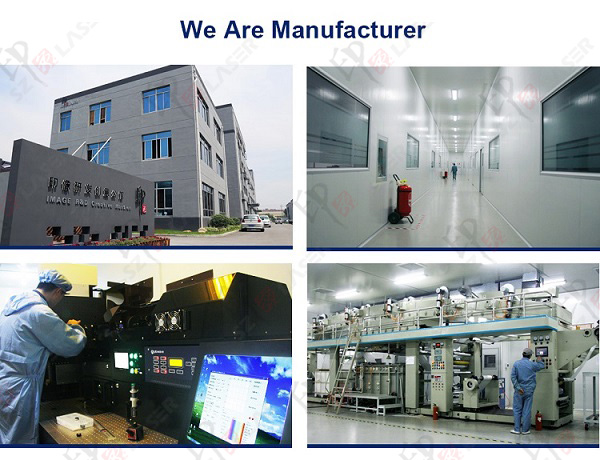 Suzhou Image Laser is a professional security hologram solution supplier with more than 3 decades. Meanwhile we are IHAM member, Anti Counterfeit Association member, owned more than 3 intellectual properties in related technology field.
We are experienced in both commercial brands and government projects, including 2008 Bejing Olymic Games, 2015 Inchon Asian Games, 2018 PyeongChang Olympic Games, etc. For commercial brands, we worked with Dell, Bosideng, HP ,SAMSUNG and so on.
Contact Us

If you want to know more about security labels and stickers, welcome to contact us.
Previous Article:【 High Security Hologram Stickes & Labels 】
The Next Article: 【 Optical Security Hologram】Diffraction Code